Press Area
Writing an article about Art Text?
Here are some resources you might find helpful.
On June 9, 2020, BeLight Software released Art Text 4, a massive upgrade to their text effects and typography design app that doesn't have a match on the Mac.
Visually appealing text has a strong impact on delivering a message. Art Text has all the tools for creating lettering and typography graphics, text mockups and artistic text effects.
"Art Text caters to two types of users. The first is pro designers who want to save time on creating text effects in traditional graphic design apps. Art Text provides all the tools to create unique text graphics a few times faster. On the other side of the scale are amateurs, who can easily create high-quality graphics and text effects without much learning by using hundreds of pre-designed templates and various presets. While creating version 4, we took care about both types of users by introducing new design capabilities thanks to Spray Fill and Font Distortions and by significantly increasing the template gallery, bringing Spray Fill and text style presets." — Pavel Skurtul, Art Text Project Manager.
Version 4 of the app adds a bunch of new features, the choice of Dark or Light UI appearance and Metal 2 support.
Spray Fill
The Spray Fill tool allows to achieve the effect of text being laid out with such objects as coffee beans, color balls, leaves, LEGO® pieces, clouds, and many more. Art Text comes with over 440 fill objects, or you can use your own photo objects.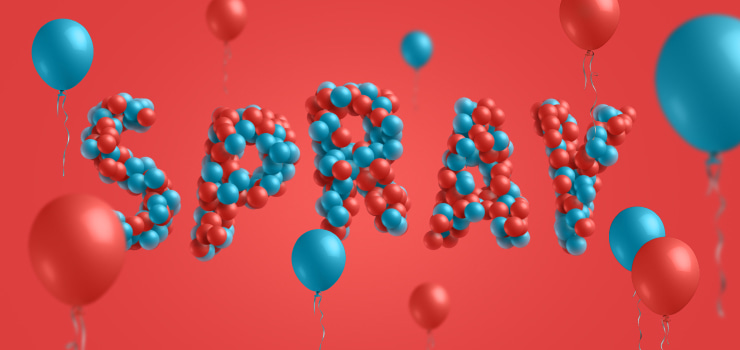 Font Distortion Effects
Distortion effects help to edit fonts beyond typeface options. With just a few tweaks, a user can change an edged font into one with rounded corners, wear out text sides, create random holes in the body, partially dim text, and more.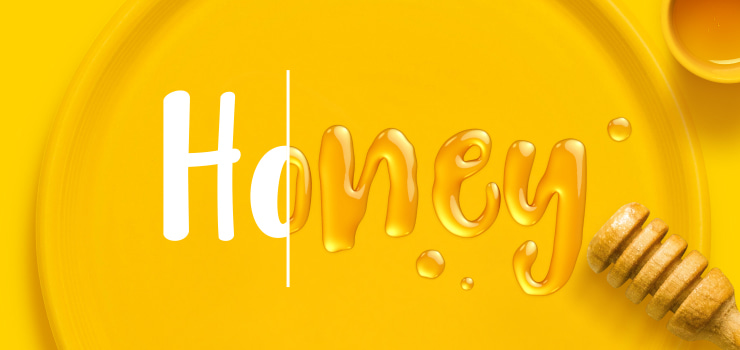 Facebook 3D Photo
The app now allows users to create catchy phrase graphics and share them on Facebook as a 3D photo.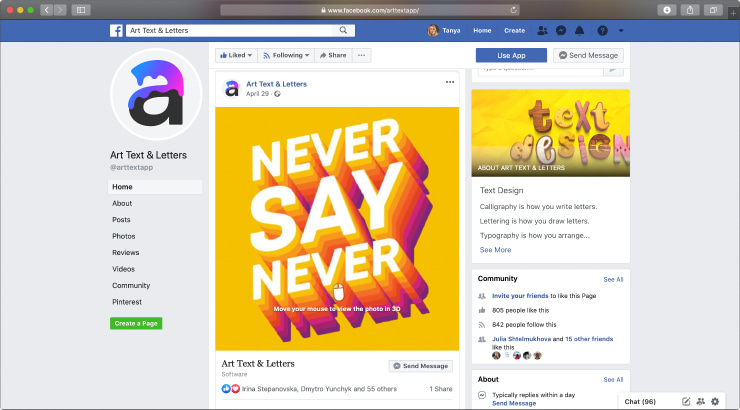 Enhanced Shading
Shading Materials are special 2D visual effects that simulate bumping and embossing. Version 4 introduces the Bump Map option that improves Shading Materials by adding bumps and wrinkles to convex and embossed text effects.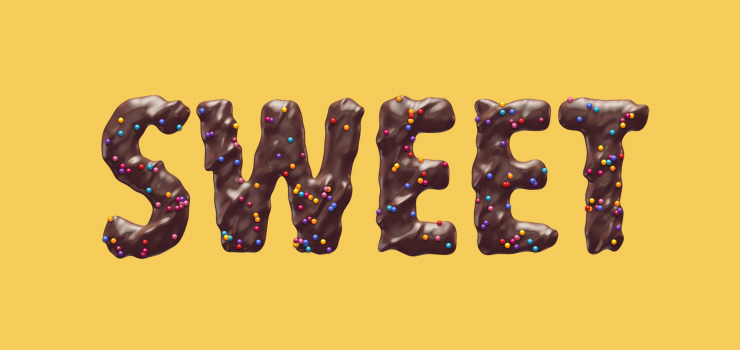 3D Text on Boost
Thanks to the new Reflection Mask option and more advanced Bump Map technology, 3D text with rusty, decayed and scratched surfaces has become authentic as never before.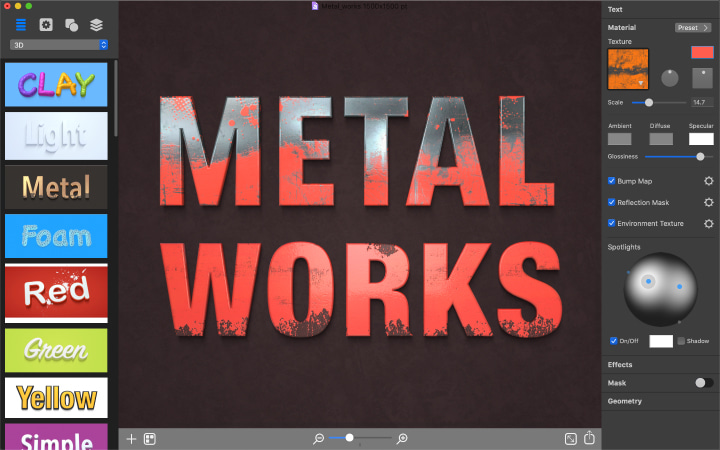 Design Gallery
Art Text introduces a new template gallery that can be conveniently navigated by a typography theme.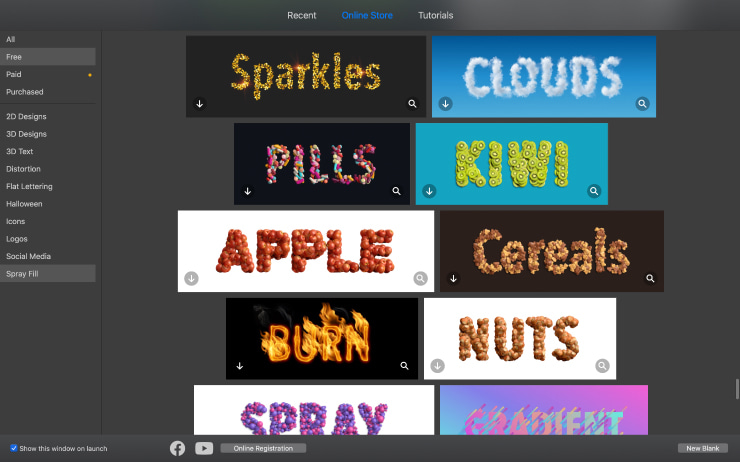 Art Text 4 in Numbers:
400+ design templates (186 free and 237 paid)
122 easily accessible style presets
440+ Spray Fill objects
18 Spray Fill presets
110+ new masks
150+ Height Map masks for 3D Bump Map
150+ Reflection masks
Pricing and Availability
Art Text 4 is available for purchase from its website and the Mac App Store. The regular price is $29.99 with a free trial available, the upgrade price is $19.99. The Art Text 4 price in the Mac App Store was lowered to match the upgrade price until July 9, 2020.
About BeLight Software
BeLight Software, founded in January 2003, specializes in the development and distribution of software and technologies for macOS, iOS, iPadOS and Windows 10. Our team works day in and day out on developing beautiful, powerful, and user-friendly apps.
Our solutions cover graphic design, interior design, business and personal productivity, and desktop publishing.