What Is Environmental Design?
Simply put, environmental graphic design is a way to combine materials, brands, images, modern technologies, styles, etc. into a unique story-telling entity in which all the elements are bound. It is not as simple as creating a convenient office for your employees. For many experts, this graphics format implies extending the target brand experience and enhancing the interior and exterior spaces through them.
Environmental graphics aim to prepare dynamic and multifunctional locations without overwhelming and confusing instructions. Such a degree of simplicity opts for greater engagement with your services, making visitors feel appreciated and cared for. The industry's tools allow one to find a balance between edge patterns, including advertising, public art and architecture.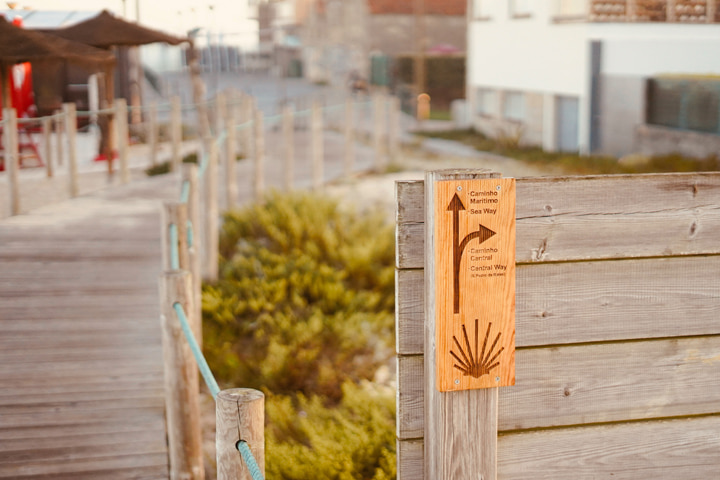 Types of Environmental Graphic Design
Environmental design is far from a new concept. Though approaches differ, people are happy to combine their tastes and preferences with modern architecture, interior, and exterior design methods to achieve the most satisfactory results ever. To make environmental graphics second to none, you have to consider its task, novelty, authenticity, and functionality.
The main goal is to create a convenient and cozy location for a particular need: inspiring workplaces, comfy lounge zones, stylish offices, and more. The following trends in the field of environmental graphic design will let you find the best ideas for your own layout.
Wayfinding Systems
The name is self-explanatory as the key task of such environments is to guide the people and help them find the most convenient way to the final destination point. Three basic elements have to be included in such a system: a person should understand where they are, where the desired location is and how to reach it. This functional approach comes in handy in places ranging from large buildings, garages and hospitals to cities.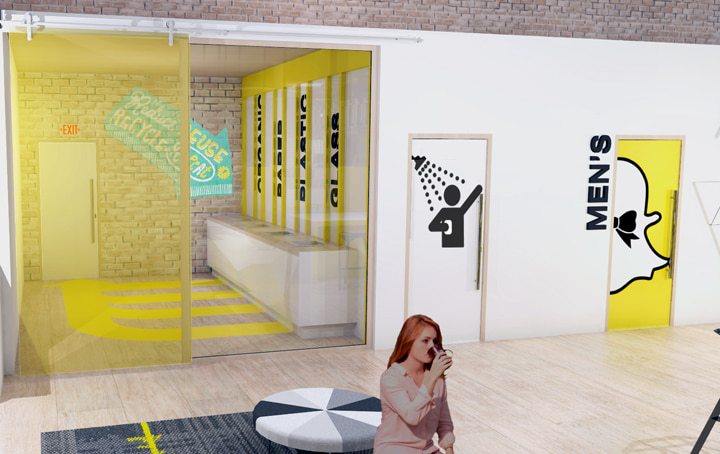 Branded Environments
Environmental graphics are something more than interior and exterior design—that is where communication reaches the next qualitative level. If you want your place to highlight your brand identity and set the right mood for visitors, branded environments will suit you best. From something as simple as photo collages on walls to high-end items like LED stands, there are multiple ways to provide a sense of engagement and understanding. Treat this project as a means of storytelling—it is crucial to place the right accents while maintaining a balance.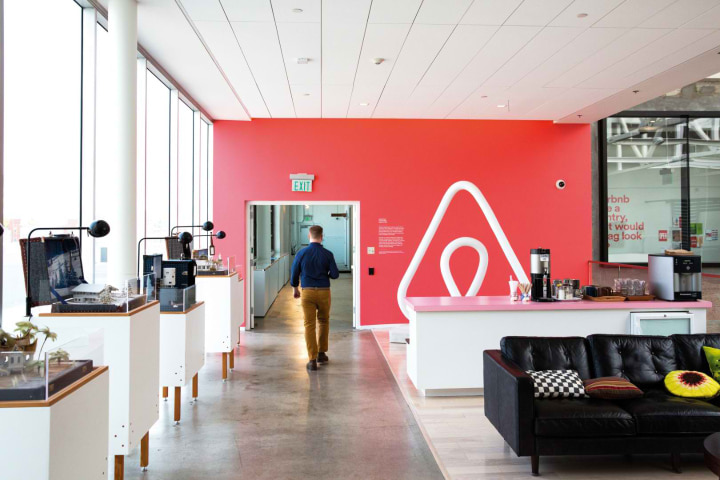 Digital Signage
There are a couple of digital signage types, distinguished by their functionality. They include identification, directional, informational and regulatory. This method of environmental graphics can be expressed divergently: from menu boards to room plaques to the project directory and window signs. By such means, you easily assist every visitor of your space to find what they are looking for.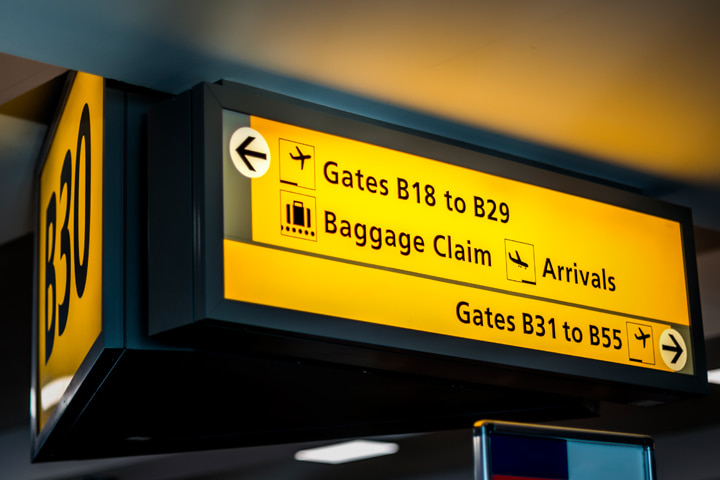 Wall, Glass, and Floor Graphics
Without a doubt, this kind of environmental design will help to make any room seem larger, brighter and airier. It is also a good connection between multiple layouts, which help unite non-related locations into one single functional organism. Wall, glass and floor graphics can be educational, guiding and inspirational; refer to your branding to make it even more valuable.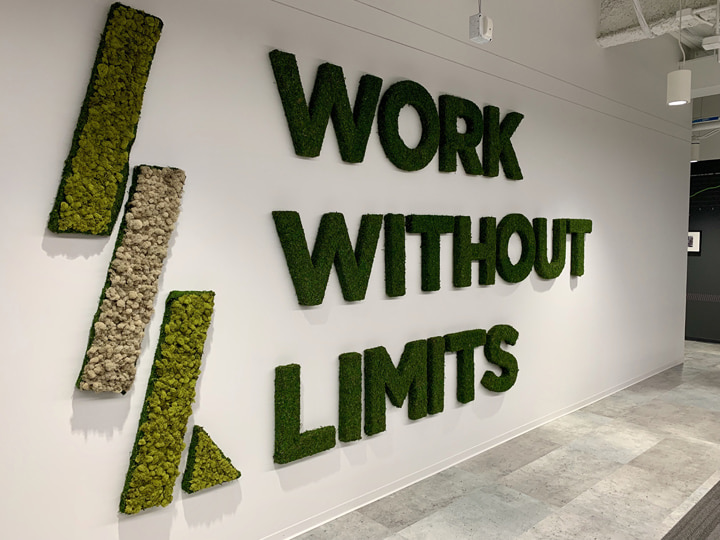 Backlit Displays
Another popular environmental graphic design technology is backlit displays. With their help, numerous messages can be delivered to recipients, and the performance of their feedback is proven to be high. When brands interact with their audience through such and similar means, they are more likely to reveal more positive emotions toward them. Take a look around—signs of this approach exist everywhere.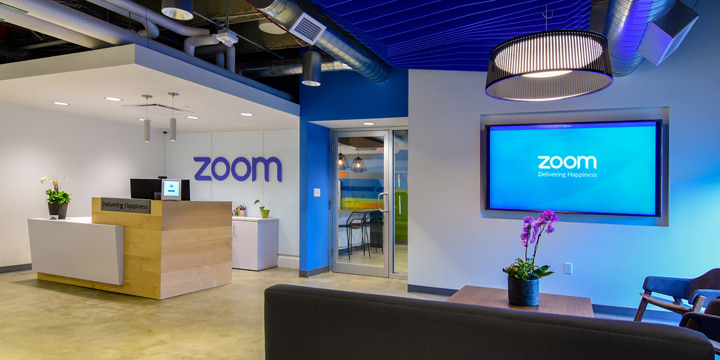 Interactive Media
You can boost up any environmental design with interactive media. Just imagine how captivating large LED screens are, building robust connections between your content, digital technology and the degree of the target audience's belonging. The formats are unlimited and include rather standard animation, as well as more complex video games and techniques maintained by AR and VR tools.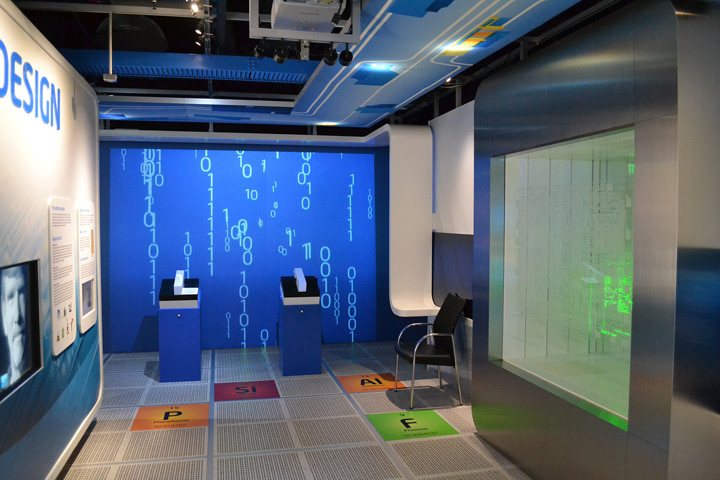 Creative Environmental Design with Art Text
Your environment should speak for itself. If visitors make an extra effort to understand your design approaches or find the way out of a complex building of yours, then the mission to prepare gorgeous environmental graphics has failed. To minimize the risks, applications like Art Text can come in handy. It will help you create a unique connection between your brand and its space by providing exclusive tools for icon, logo, signs creation, lettering and typography. This app presents several hundreds of customizable text effect templates in multiple styles that can help you begin your design. If your space needs informative signs and readable boards, feel free to download and test Art Text now.