Composing Words with Food
The Spray Fill feature of Art Text will let you compose words with fruit, nuts, cereals, coffee beans... you name it. Spray Fill settings help to control fill density, fruit size, fill pattern and more. Art Text offers 64 food fill items and 8 spray fill presets with carefully selected food arrangements and light settings.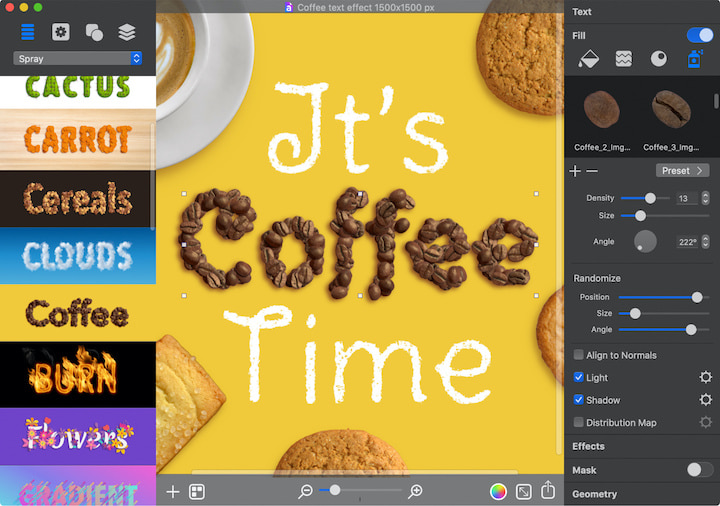 3D Typography You Want to Bite
Thanks to the unique 3D engine, Art Text creates 3D text on the fly when you type your text. Once your 3D text is ready, you can create a material for it by choosing a texture, texture lighting properties, surface bump map and reflection mask to define non-reflective areas and then set up object lighting. Art Text offers a wide range of 3D presets that will assist in creating chocolate, cheese, cake, donuts and other yummy looking typography.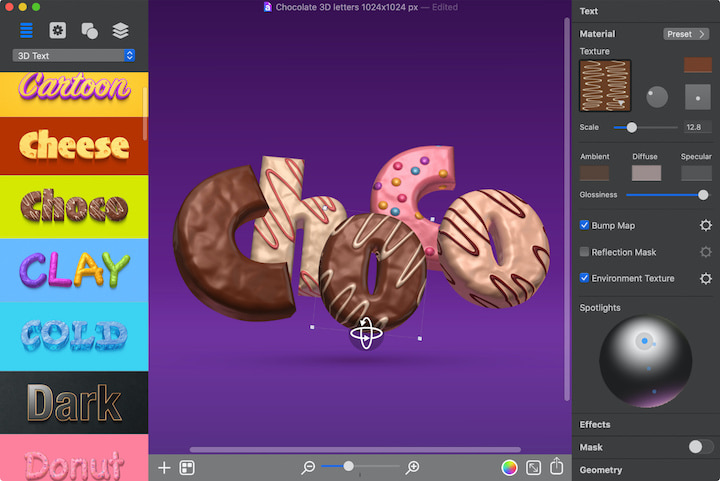 Embossed Text Effects
Shading Materials is a special 2D text fill that creates bumped and embossed text effects. Use any of the 140 materials supplied, or create your own shading materials in the advanced editor. Combining Shading Material with Distortion effects that change the font shape will provide a design resembling liquid food like honey, ketchup, etc.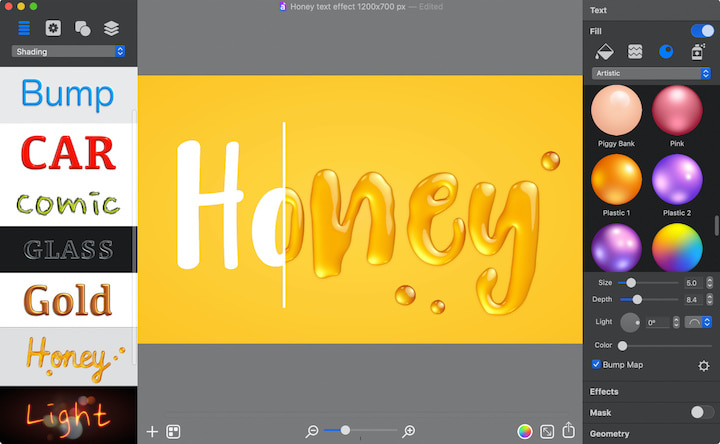 Art Text lets you mix different 2D text effects on multiple layers to achieve creative food typography. Here is a tasty example of Spray Fill sugar sprinkles placed above chocolate-looking Shading Material.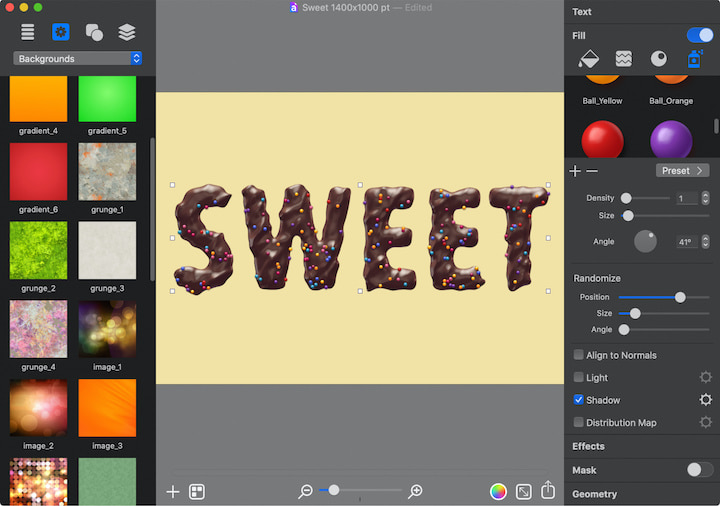 Food Typography Templates
If you just started using Art Text and learning the scope of text effects, the app can help you to perfect your creation. But, if you need food typography graphics made quickly, then turn to our library of ready made templates. Art Text includes 15 food-related templates and 30 additional yummy templates available via in-app purchase.