Typography Trends Overview
This may be obvious to some people, but we have to repeat this for the sake of this article that lots of things change during the year─especially in relation to graphic design trends. It's always good to be on top of recent typography trend changes, analyze them and fuel your creativity with new and trending typography styles.
Expressive Lettering
Typography graphics are not only about letters, but also about text effects and graphic characters that are visually associated with letters. An example of that can be words that are smoothly blended into a woodcut background or resemble words layed with tree leaves, as well as text made of curved lines.

3D Typography
3D typography has significantly evolved with the development of computer graphics, and it doesn't seem that it will ever become obsolete. So, if you create a realistic 3D text that matches your brand and design concept, you are definitely creating a trending type. If you have little experience with 3D graphics, then Art Text is here to help. The software automatically creates 3D typography from any text that you type with a keyboard.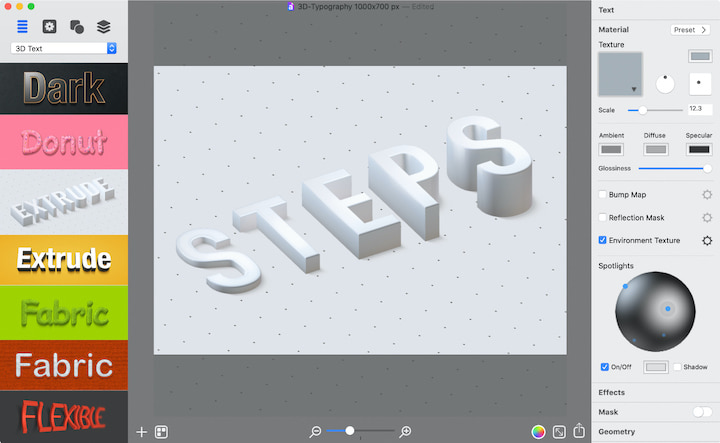 Retro Never Gets Old
Design trends, as with many other things from the past, find a way to resurrect nowadays, mostly because such graphics conjure up good memories in people's minds. For younger generations, retro typography may be a great source of influence to come up with a new trend based on an old school style.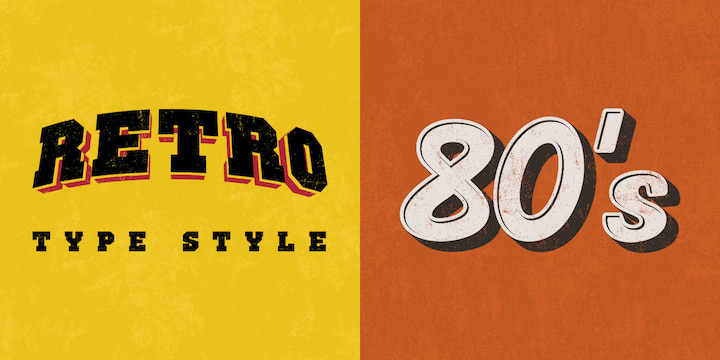 Pattern Typography
Catchy typography can be designed using parallel lines and a variety of geometry shapes. Such letters increase the visual value of the content. Some may like to create parametric patterns that are complex and refined to use as text texture.

Hand-Drawn Letters
Instead of writing text using a diverse font collection, you could use pen, pencil or brush to hand draw beautiful lettering. Thanks to modern technology, hand-drawing lettering is now possible in digital format. All you need is a special drawing tablet like iPad or Wacom, a special pencil for precise input, and a graphic design software.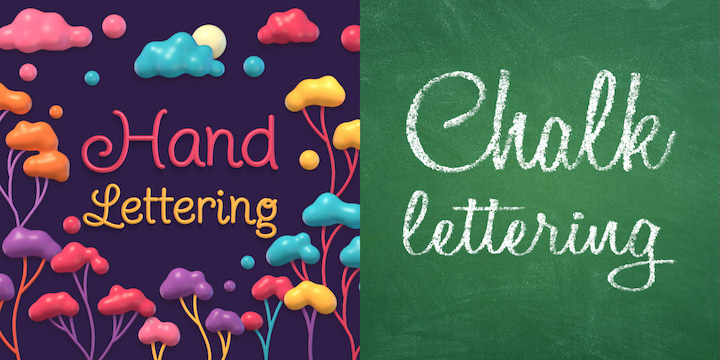 Typography Doodles
Doodles are simple hand drawings that can have a specific meaning or are created with random and abstract lines. When you see typography doodles, this conjures up memories of drawings made during boring meetings or classes. Typography doodles combine chaotic shapes, patterns and colors into a letter body.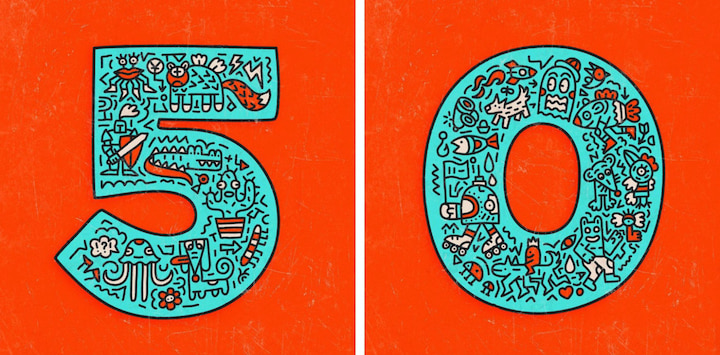 Cutout Typography
Cutout typography effects are created by stacking up several text layers. This technique lets you achieve the effect of a three-dimensional cutout from a flat surface. Another way to cut out text is to use debossed text effect. If you use graphic design software like Art Text, you can apply special shading materials to quickly create embossed/debossed typography.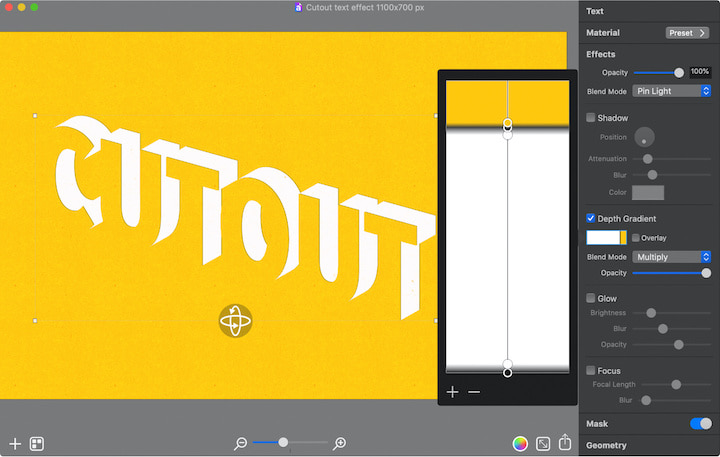 Conclusion
As you can see, there are different typography types that will be in use in 2022, and new design trends will surface giving birth to new typography trends. What's important is that the typography that you create with graphic apps like Art Text, Amadine, or ProCreate smoothly blends in the entire design concept.
Published in April 2022