Watercolor Typography
Watercolor typography is the oldest typography trend of all. However, the way it is used now is significantly evolved compared to rock drawings in which watercolor techniques were first used. Watercolor typography is widely used for creating cards and holiday themes such as Easter graphics.
In today's digital era, the watercolor graphics trend continues on. More and more people create watercolor art on their computers and tablets. Art Text is one of the tools that helps to create aquarelle and watercolor effects for graphics based on text. Discover an easy way to create your own watercolor typography.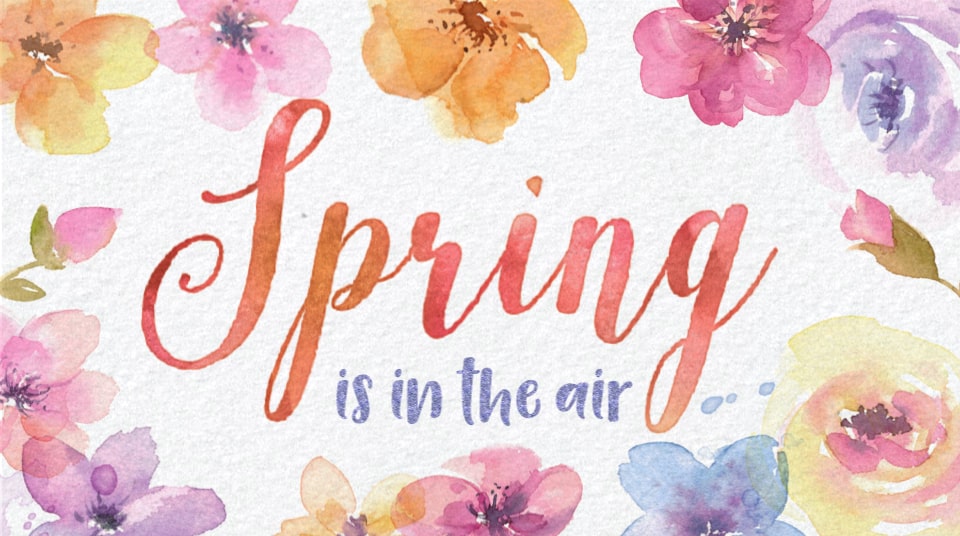 Text Over Image
A picture is worth a thousand words, because pictures delivers content visually. What happens if we mix photos with text, a new design trend that has been on the rise over the past several years? Text over an image trend is widely popular in web design.
There are many tricks and ways to combine text and photos. One of the most popular is to apply blur over the image, which will guarantee contrast between the text and the background.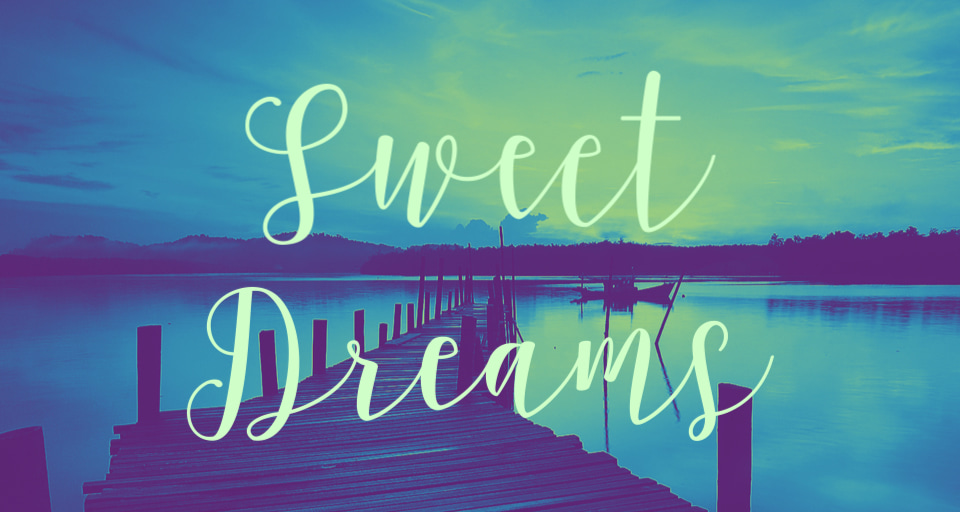 3D Text
Computer 3D graphics for home computers began to appear in the late 70's. Growing popularity of 3D modeling software led to mass appeal for 3D typography. There are certain techniques to achieve a 3D effect for a text. Among them are shadows, changing perspective, embossing, special 3D textures, and more.
3D typography that was a trend in the 90s is largely considered today to be retro typography. Nowadays, 3D typography has evolved significantly thanks to photo-realistic textures and lighting options that provide the effect that the text actually exist.
The Art Text app, despite not being a 3D modeling software, can create fully realistic 3D typography. That's achieved thanks to a multitude of available effects and features, including adjustable light spots, realistic soft shadows, a collection of 3D textures and a bump map feature to replicate surface roughness.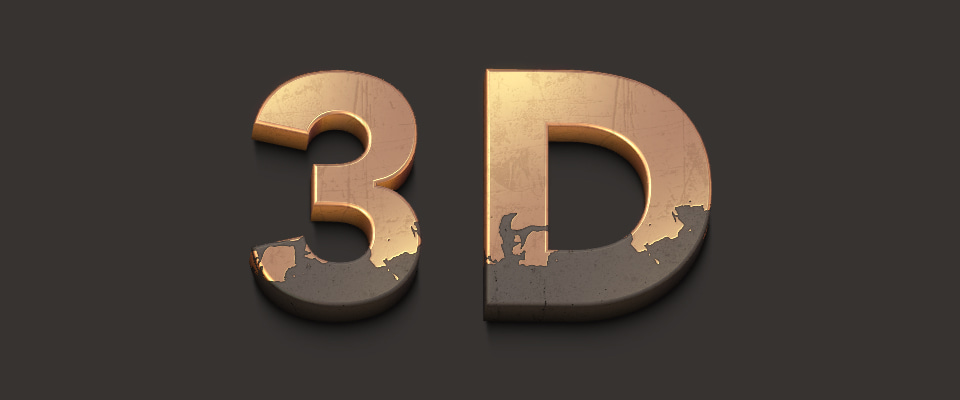 Retro Typography
Despite multiple new trends and typography types, the retro trend doesn't seem to become obsolete. Depending on the design content and message, retro style typography may come in handy. Vintage and retro typography include some of the following characteristics aged effect, simple 3D, perspective text and color outlines. Professionally created retro text graphics will evoke positive memories from the past, which will comfort the reader and cause him/her to read the entire content.
Learn useful tips on creating retro typography and aging text effect.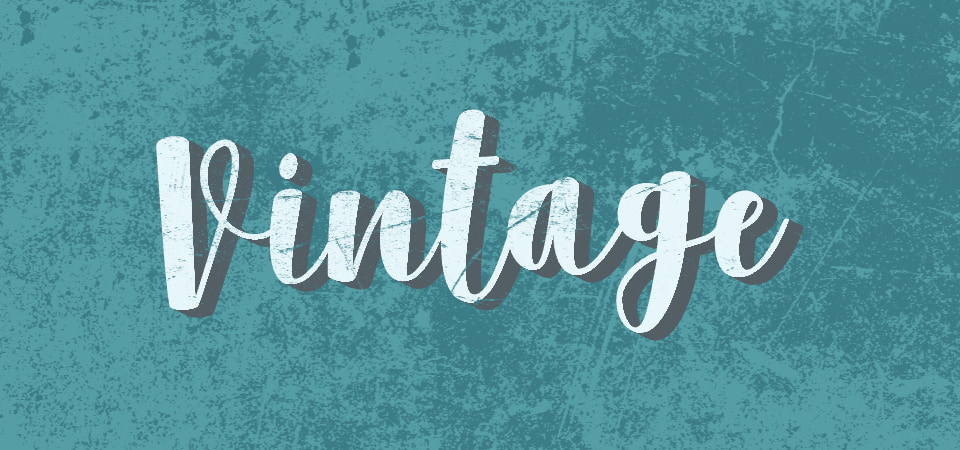 Spray Fill
This digital typography is achieved by filling the font shape with different objects. This approach generates a typography effect as if a person laid out a word with some objects, such as the word "coffee" spelled out with coffee beans. This trend is not widely used but very efficient in achieving the main typography design goal, which is attracting readers' attention.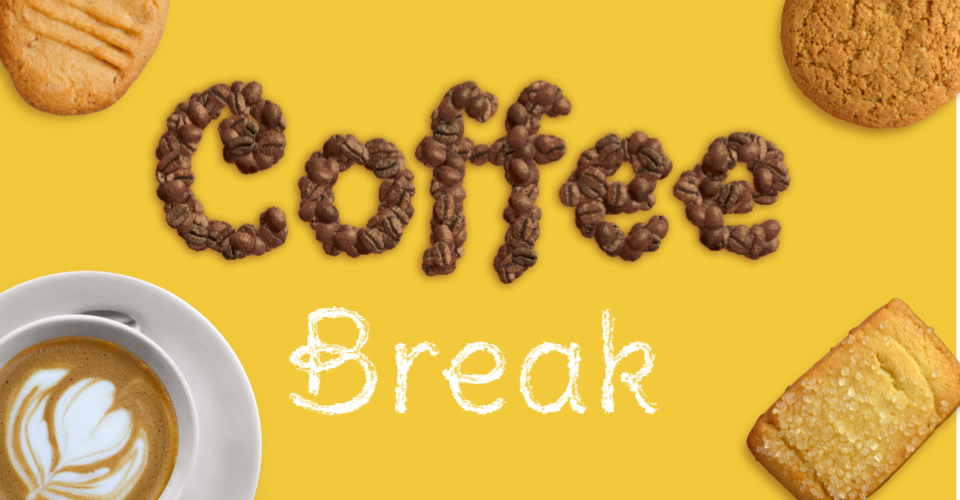 Handwritten Text
Calligraphy is the art of writing letters. The calligraphy technique uses flat-edged pens, brushes and other writing instruments to create aesthetic texts. As with the majority of real-world art and design trends, calligraphy moved to digital graphics and is represented there as handwritten typography.
The most common cursive type font is used to create handwritten typography, although there are many more font types that will provide a swirly written words effect.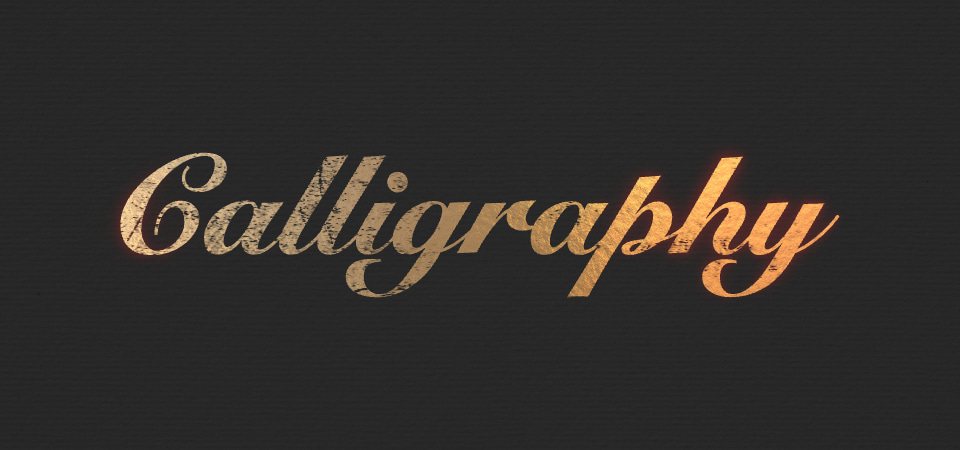 Color Fonts
Color fonts is an evolution of regular fonts as we know them, and they bring rich graphic features into font files. In fact, color fonts are regular fonts that embed additional data to display graphic properties in addition to the character's shape.
Color fonts are widely supported by most graphic design apps, as well as browsers.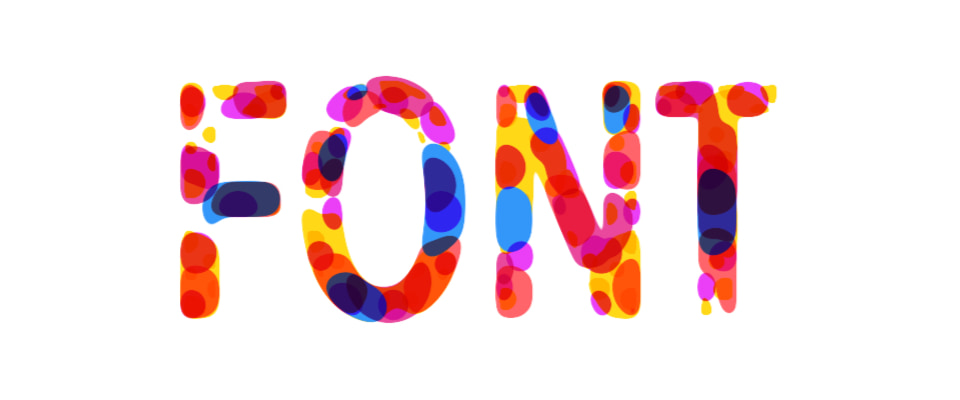 Neon and Glow
Neon and glow typography trends are very much related to text effects created in various graphic design apps, such as PhotoShop and Art Text. Often we can see a text with neon glow effect in movie titles and posters. The effect is very eye-catching and usually require a lot of time and design skills, but with the Art Text app, creating the effect is rather simple thanks to a variety of text effect presets and typography templates.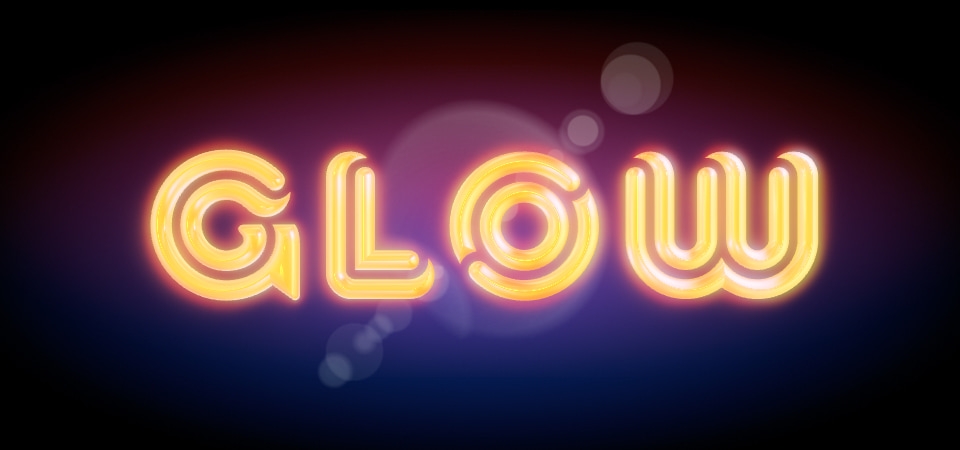 No matter what typography trend you are using, as long as it matches the content and the message you are communicating, typography will attract and hold your audience's attention, as well as convey your feelings to the reader.